The Deep Canvass Institute has helped to train thousands of new deep canvassers, who have held tens of thousands of conversations around a broad range of issues from reimagining public safety, shifting the perception of immigrants, building support for public action on climate change, and persuading infrequent voters to participate in local elections. We have also helped to train hundreds of deep canvass trainers for dozens of organizations.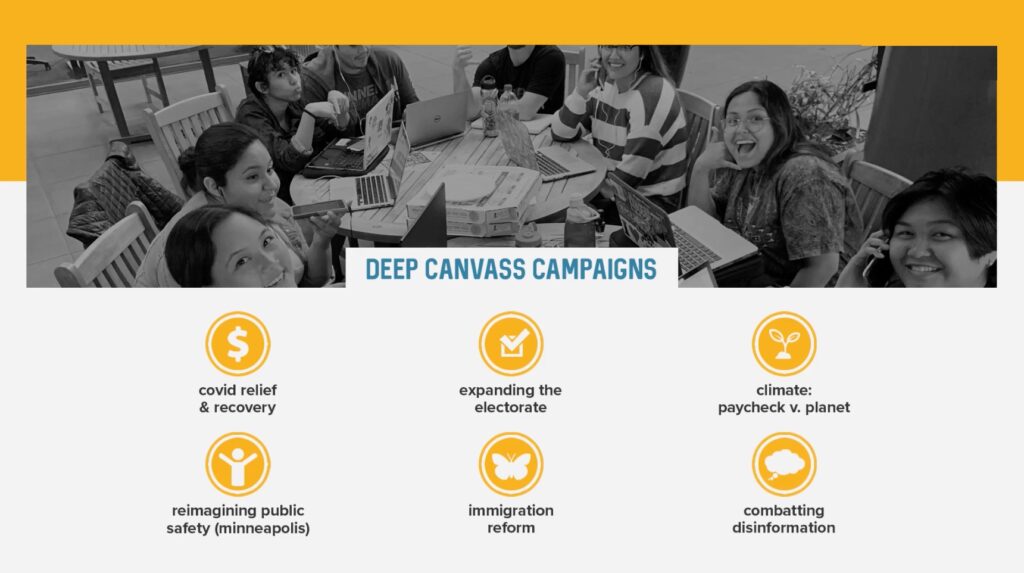 Studies show our deep canvass conversations have been able to create the equivalent of a decade's worth of social change in one conversation, or to successfully change minds anywhere from 17 to 102 times the power of the average persuasion effort.
Deep canvassing is continuing to evolve and receive greater study. More experiments are underway right now!