Our How to Deep Canvass Skills Series Training supports individual deep canvass skill development through hands-on experience in an active deep canvass program.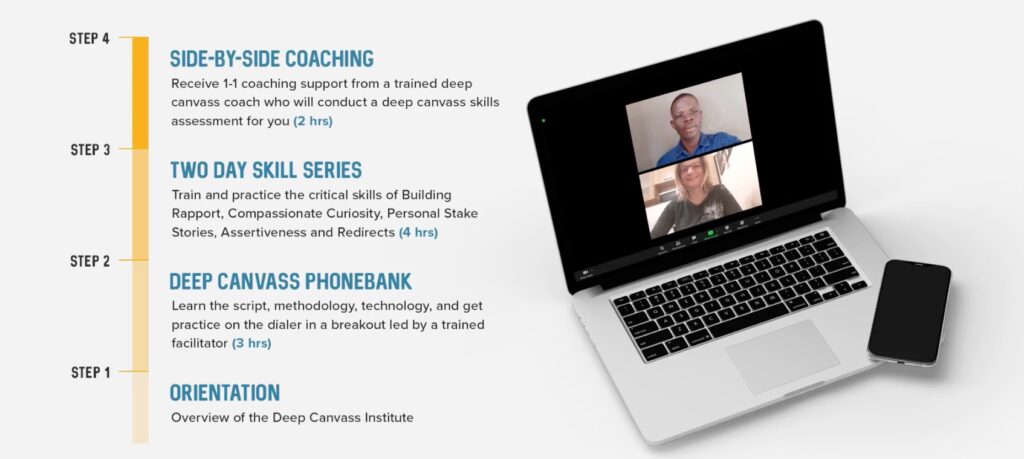 The How to Run a Deep Canvass trains leaders and organizers who have developed deep canvass skills to take on greater leadership roles in, and eventually lead, phone banks and door-to-door canvasses. These roles will grow the skills and confidence of other deep canvassers and scale the deep canvass movement.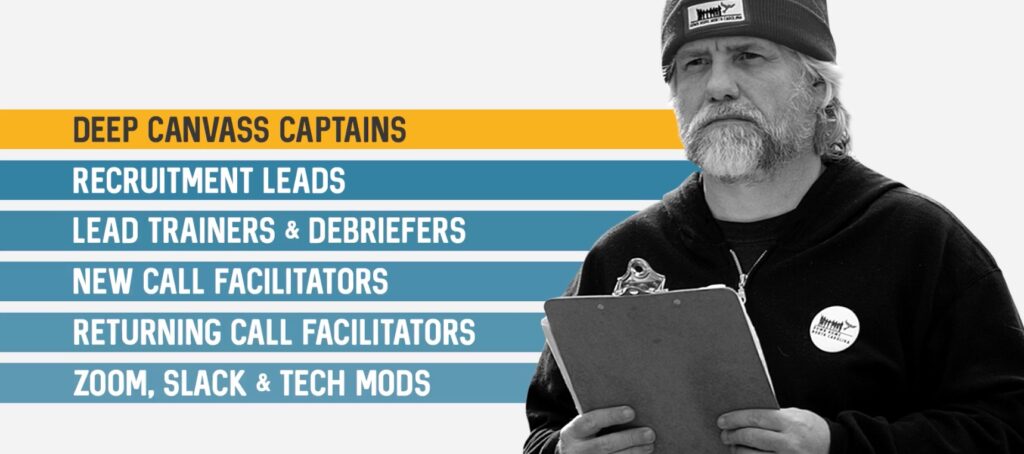 The Deep Canvass Training for Trainers is a quarterly training on how to execute a successful deep canvass training for brand-new volunteer deep canvassers.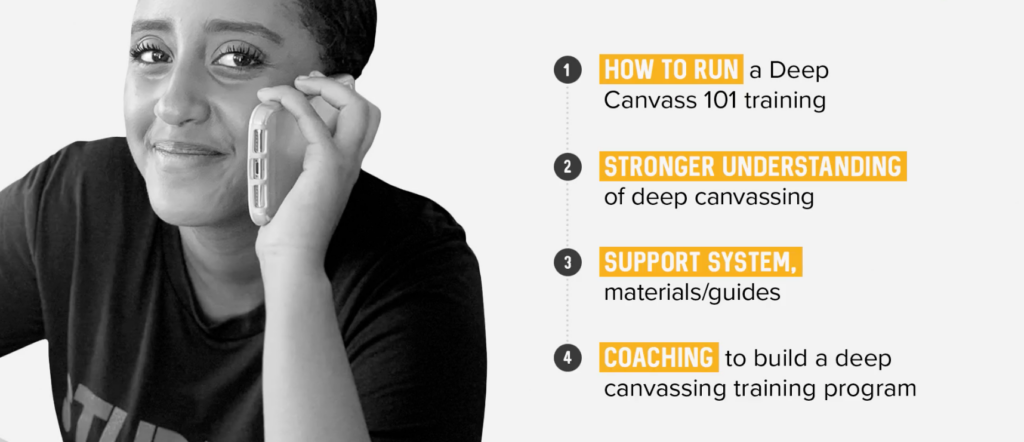 How to Build a Deep Canvass Program. The Deep Canvass Institute will provide in depth support to member and allied organizations to build deep canvass power nationally. The Deep Canvass Institute will coach organizations on program design, script iteration, field strategy, and culture development.